Part 1
Part 2
Part 3
Part 4
Part 5
Part 6
This report covers:
To begin
The test
JSB Exact Heavy
H&N Sniper Magnum
Accuracy versus pump strokes test
Adjusted the scope
Three pumps
Four pumps
Five pumps
Summary
Today we back up to 25 yards to test the accuracy of the Seneca Dragonfly Mark 2 in .177 caliber. I also start testing accuracy with a varying number of pump strokes.
To begin
From the 10 meter test in Part 6 we learned about two pellets of the ones we tested that were the most accurate in this air rifle. They were chosen for today's test.
The test
I fired the rifle off a sandbag rest from 25 yards. The rifle was rested directly on the bag. I pumped the rifle 6 times for each shot (until I say otherwise) and I shot 5-shot groups. The rifle is still scoped with a UTG 3-12X32 Bug Buster scope and the scope hasn't been adjusted since the 10 meter test back in February.
JSB Exact Heavy
The first pellet I tested was the 10.34-grain JSB Exact Heavy dome. In Part 6 five went into 0.223-inches at 10 meters. Today five went into 0.69-inches at 25 yards. Four of them are in 0.265-inches and I thought I was going to have a great one, but the fourth shot went wide. It wasn't a called pull, it just went wide on its own.

The Dragonfly Mark 2 .177 put five JSB Exact Heavy pellets into a 0.69-inch group at 25 yards. Four are in 0.265-inches. That lone pellet that's high and right went there on its own.
I'll reserve commenting until I see the results of the second pellet.
H&N Sniper Magnum
The second pellet was the H&N Sniper Magnum. In Part 6 and from 10 meters this pellet put five into 0.503-inches, but four were in 0.223-inches. However, in Part 4 with open sights the same rifle put all five into a 0.322-inch group. So this pellet showed a lot of promise.
From 25 yards the Dragonfly Mark 2 put five Sniper Magnums into 0.822-inches at 25 yards. Shots three and five went low and left and once again there was no called pull.
0


Five H&N Sniper Magnums made a 0.822-inch group at 25 yards.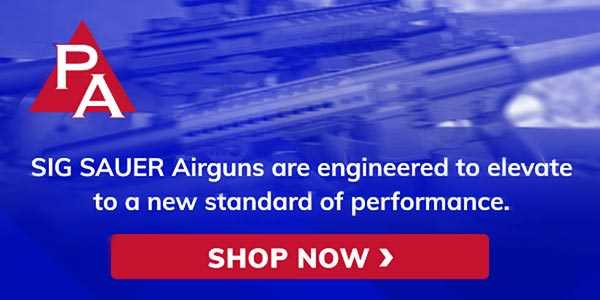 Accuracy versus pump strokes test
Now I started the accuracy versus pump strokes test. In other words, I shoot 5-shot groups at 25 yards with the same pellet but with a different number of pump strokes per pellet.  You will remember that I also tested that when I tested the .22 caliber Dragonfly Mark 2. The .22 caliber seemed to like five pumps the best, making a 0.196-inch group at 25 yards.
I selected the JSB Exact Heavy for this test. I've already tested it with 6 pumps, so today I'll also test it with 3, 4, and 5 pumps. Let's go.
Adjusted the scope
Since both groups hit to the left of center in the first test I adjusted the scope what I thought were five clicks to the right. The problem is I could not hear or feel the first few clicks, so I had to guess where five ended. I may have adjusted farther than 5 clicks. I'm pretty sure I didn't adjust less than 5.
Three pumps
First I pumped the rifle three times for each shot. When I tested the velocity in Part 2 with 3 pumps using 10.5-grain Crosman Premier pellets I averaged around 500 f.p.s. This JSB pellet weighs a little less and is pure lead so it should go a little faster.
Five shots with three pumps went into 1.068-inches at 25 yards. The center of the group also dropped about 1.5 inches.

On three pumps five JSB Exact Heavys made a 1.068-inch group. The first shot hit high and the other four grouped together below.
Four pumps
On four pumps the Dragonfly Mark 2 put five JSB Heavys into an open 1.195-inch group at 25 yards. This group landed a quarter-inch higher on the paper than the last one. 
0

On four pumps the Dragonfly Mark 2 put five JSBs into an open 1.195-inch group at 25 yards.
Five pumps
The final test I will do today is five pumps. The Dragonfly put five JSB pellets into an open 0.977-inch group at 25 yards. This group is in line with the target for height and still off the the right. a bit. Next time I need to move the scope 2 clicks to the left.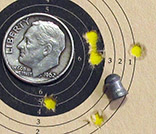 On five pumps the JSB Exact Heavys climbed back up to where 6 pumps had them. They are still a little to the right and 5 pellets made a 0.977-inch group at 25 yards.
Summary
What we have seen thus far is this .177-caliber Dragonfly Mark 2 is not quite as accurate as the .22 caliber, but it's not bad. It will certainly hold its own against a Benjamin 397 or a Sheridan Blue Streak.
I need to adjust the scope two clicks to the left before I start the next test. My plan is to test the rifle with this same pellet at 7 through 15 pump strokes.