Barra Cowboy Series pellet and BB multi-pump pneumatic.
This report covers:
Daisy BBs
Velocity per pump stroke
Stable 
Faster?
Pellets are faster
Trigger pull
Summary
Today we look at the velocity of the Barra Cowboy Series 1866 BB and pellet rifle when shooting steel BBs. Because this rifle has a magnetic BB feeder I said I would not test anything other than steel BBs. I remember how difficult it is to load with lead pellets and I can only imagine that lead BBs would be worse.
Daisy BBs
I thought about which BBs to shoot and in the end I realized they are all very similar when it comes to velocity. So I chose the iconic Daisy BB for today's test.
I will say that it has been almost a month since I last played with the Barra and I forgot how sleek it looks and handles. I also forgot how easily it pumps! I measured it again today and pump number eight was the hardest at 15 lbs. In Part 2 it was pump number nine.  Now let's see what that gives you.
Velocity per pump stroke
For this test I loaded BBs into the internal magazine to see how well they fed. I expected they would be good with that rare earth magnet on the tip of the bolt probe.
Pump strokes………Velocity………pump effort lbs.
2…………………………….420…………………11
3…………………………….512…………………09
4…………………………….541…………………12
5…………………………….589…………………11
6…………………………….625…………………14
7…………………………….639…………………14
8…………………………….672…………………15
9…………………………….716…………………14
10…………………………..724…………………14
Stable 
I looked at Part 2 and saw that the pump effort is remarkable similar to what we see today. This pump gun is quite stable!
Test two — repeatability
Next I tested the rifle on five pumps of air. I shot a string of ten BBs on five pumps each and got an average 601 f.p.s. velocity. The low was 596 and the high was 607 f.p.s. That's a difference of 11 f.p.s. for ten shots on five pumps of air. Let's look at the entire string.
Shot………Velocity
1……………….603
2……………….597
3……………….599
4……………….607
5……………….596
6……………….607
7……………….603
8……………….596
9……………….605
10……………..601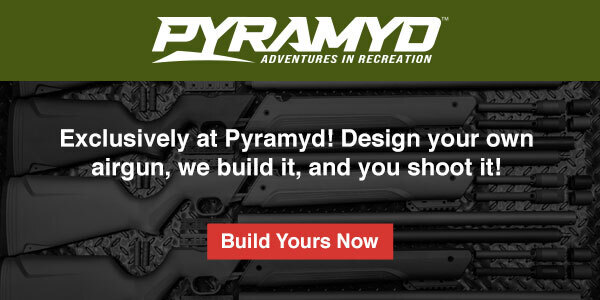 Faster?
One thing jumped out from this string right away — the rifle was faster on every shot in this string than it had been in the first test on the same five pumps. The slowest shot in this string (596 f.p.s.) was seven f.p.s. faster than the first 5-pump shot I made in the first test (589 f.p.s.). Why?
I think that as the rifle was used the sealing of the pump head became increasingly better. Perhaps the oil on the pump head was just spread around on the inside of the pump tube? I don't know, but that's the only explanation I can think of.
That got me wondering whether I should rerun the first test again, to see whether the rifle had speeded up. What I did was fire two shots on 10 pumps each, to compare to the first 10-pump shot that went out at 724 f.p.s. The two 10-pump shots I fired this time went out at an identical 725 f.p.s. velocity. That proves that the Barra is consistent. Maybe the BB that was fired on that first 5-pump shot was a trifle smaller and allowed a little more air to slip past in the bore?
Pellets are faster
The Barra description on the Pyramyd AIR website says the rifle shoots at up 800 f.p.s. But the fastest shot we see today is 725 f.p.s. However if we look at the Part 2 velocity test of pellets we see the 5.25-grain Sig Match Ballistic Alloy pellet going out at a maximum of 797 f.p.s. That's awfully close to 800 f.ps. and I think Barra has met their specification. Therefore it is faster with pellets than with BBs.
Trigger pull
I tested the trigger pull again today, like I did in Part 2 that was documented on September 11. Back then stage one of the trigger measured 3 pounds 8 ounces. And stage two broke at 6 pounds 8 ounces. Today the trigger takes 2 pounds 15 ounces for stage one and it breaks at 6 pounds even. In both cases it's a little lighter today. That looks to me like it is breaking in. I said it was crisp in the Part 2 report and I'll say it again today. It feels very much like a military trigger that breaks cleanly, though at greater weight than sporting triggers. I like military triggers so the Barra's trigger really appeals to me.
Summary
This Barra Cowboy Series 1866 BB and pellet rifle is turning out to be a surprisingly nice pellet and BB rifle. It is sleek and smooth, it pumps very easily and we see okay accuracy in the Part 3 test with pellets. Next up will be the accuracy test with BBs. If you find this rifle interesting I don't think you'll be dissatisfied, because there's a lot to like here.