Barra Cowboy Series pellet and BB multi-pump pneumatic.
This report covers:
Rifle
Multi-pump
1866 Winchester
Manual
Safety
Bolt
Loading
Sights
Summary
Today we start looking at something entirely new — at least for me — the Barra Cowboy Series pellet and BB multi-pump pneumatic rifle. I've been looking at this rifle for several years as I navigated around the Pyramyd Air website and, as I did I thought, "Oh no, another CO2 BB gun." Well, it's not CO2, it's not a BB gun and it's not just another airgun. This one is completely different from what I thought.
Rifle
People use the term rifle for any gun that is long and meant to be fired from the shoulder. But we don't. The Daisy Red Ryder is NOT an air rifle as many call it. It's a BB gun because the barrel is not rifled. A gun has a smoothbore barrel. This Barra has a barrel that is rifled, hence it is a rifle.
Yes, it does shoot BBs, but because it has a rifled barrel it's not correct to call it a BB gun. If anything It's a BB rifle, but since it also shoots pellets I will call it a pellet rifle that also shoots BBs.
Multi-pump
The Barra Cowboy Series 1866 is also a multi-pump pneumatic. The manual says you can pump it from 2 to 10 times for each shot. Obviously 2 times is for close range and 10 is for the greatest power. The specs say 800 f.p.s. is the highest velocity you can expect and I would think that is either with a steel BB or a super-light lead pellet. I will test it for you on all numbers of pumps with both BBs and pellets.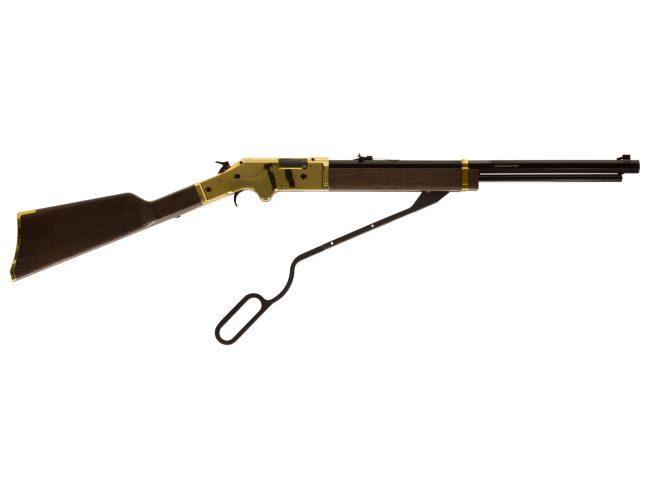 The Barra Cowboy Series 1866 is a multi-pump.
1866 Winchester
The Barra 1866 attempts to copy the Winchester 1866 lever action rifle that was the first rifle to carry the Winchester name.
Like that firearm the Barra has an octagonal outer sheath that encloses its inner rifled barrel. Also, like the 1866 Winchester, the Barra Cowboy does come with a gold-plated receiver that resembles the brass receiver of the Winchester. The test rifle is silver. It is the same air rifle as the one with the gold-plated receiver. Order it as a separate item — not as a choice of finishes on the Barra Cowboy Series 1866 web page.


Barra Cowboy Series 1866 gold.
Because this rifle is completely unknown to me I read the reviews — something I rarely do. The lowest-rated review of the rifle I am testing (the silver Cowboy Series rifle) was 4 out of 5 stars and said this, "It is a nice air rifle. Very quiet and precise. But, have to pump 3-4 times for each fire is a bit tidious. It would be nice, if it is made: 1 pump for normal fps and 2-3 pumps for extra power. Perfect for backyard shooting practice and fun." 
Excuse me? Having to pump 3-4 times for each shot is tedious? It's a multi-pump. What did you expect? What this customer wanted is the Barra 1866 Rosie Air Rifle. That one is a single stroke pneumatic and shoots BBs and pellets with a top velocity of just 350 f.p.s.
Manual
I also read the manual because this Barra is so different from anything I have ever tested. For example, consider the safety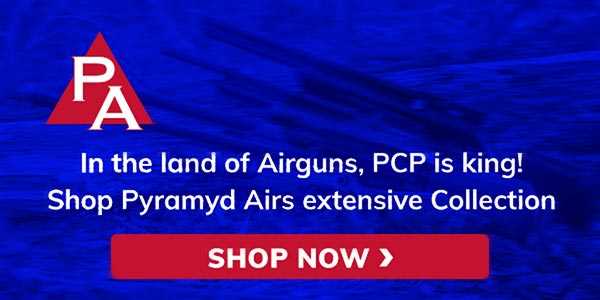 Safety
The safety is the hammer. Pull it back and a red dot appears on its side, indicating the rifle is ready to fire. Push it forward and the dot disappears, meaning the rifle is on safe. Best of all. the safety is 100 percent manual, allowing the shooter to use his discretion whether to apply it or not. And what about the bolt?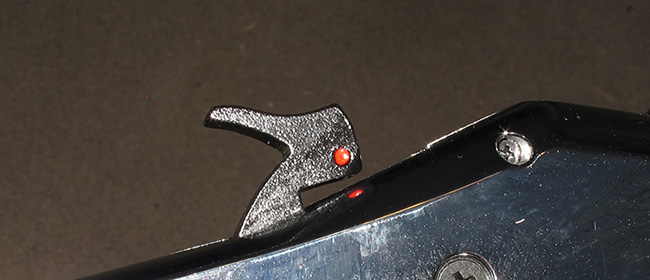 Pull the hammer back to make the rifle ready to fire.
Bolt
Unlike a true lever action, the Barra Cowboy is really a bolt-action rifle. The lever is just the user end of the pump handle. There is a bolt on the action that must be withdrawn to cock the rifle.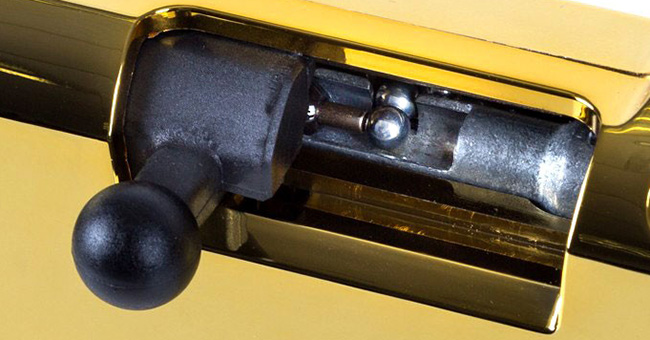 The Barra bolt action is really made to feed BBs and not pellets.
Loading
I plan to have a lot to say about loading this rifle. I find it quite difficult to load pellets. The first pellet I tried to load fell into the receiver and it still in there rattling around. I have to find a way to load the breech that doesn't let that happen.
The loading makes me feel Barra intended the rifle to be a BB gun, but if so, why did they put on a rifled barrel?
Sights
I LOVE the sights! Barra did something so many other airgun manufacturers could do but miss! They used some though to make the sights!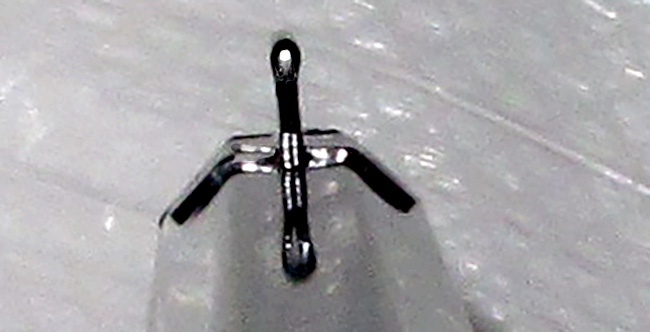 With folded sheet metal Barra made a front sight that has a bright spot without any plastic parts. 
The rear sight has a wide notch in which to center the front post. And it adjusts both ways with a minimum of cost. This is how it's done!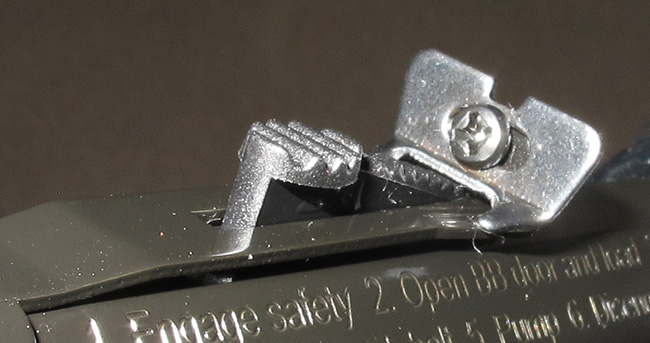 This is how an inexpensive rear sight is made adjustable!
Summary
It was obvious to me from reading the manual, and also from examining the rifle, itself, that Barra wants to sell a quality product. Do I expect it to be as easy to pump and as accurate as the Dragonfly Mark 2? Of course not! But for less than half the price, has Barra made a multi-pump they can be proud of? That's what we shall see.